Billy Joe Saunders' father was involved in a conflict with the security guards at AT&T Stadium.
Yesterday in Arlington, Texas, a fight took place between the world champion in four weight categories Saul Alvarez and Briton Billy Joe Saunders.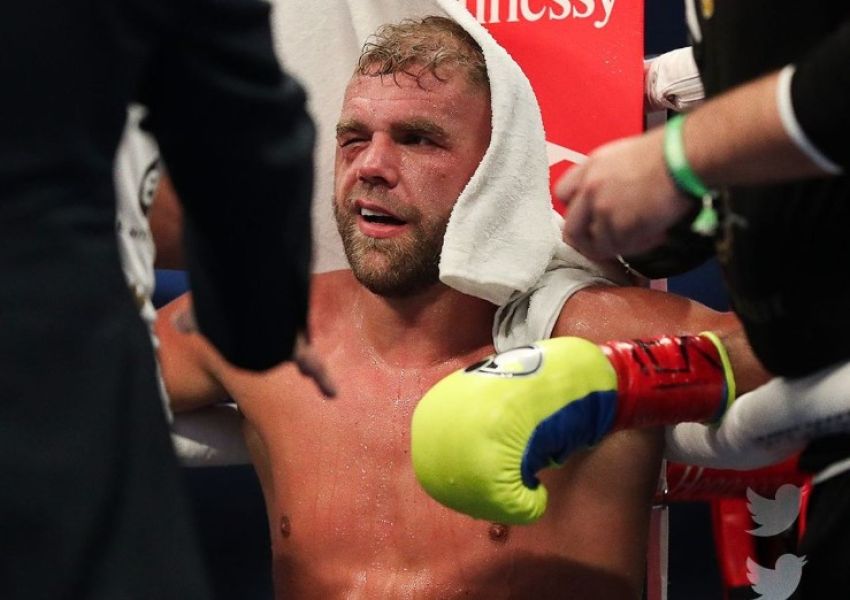 Before the fight, Saunders showed in every possible way that he was confident in his victory, giving many provocative interviews, insulting a Mexican journalist and promising to surprise Canelo by not avoiding a fight with him, but going to the wheelhouse himself. Is it any wonder that none of these promises have been fulfilled. Canelo controlled the pace for most of the fight, delivered much heavier and more accurate punches, and won the eighth round so crushingly that the injured Billy Joe Saunders thought it best not to take risks anymore and did not go to the next round.
After Billy Joe lost, his father Tom rushed to the ring. Apparently, in the confusion, the security guard who was standing at the ring did not understand that Tom was one of the members of the British team. Without becoming on ceremony, the guard threw Billy Joe's father so much that he, flying several meters, crashed to the floor. This incident did not go unnoticed and came into the field of view of the cameras.
Wild scene last night as Tom Saunders, concerned about his son Billy Joe Saunders as fight is stopped, attempts to make way to ring to check on him only to be aggressively pushed by security. Totally out of line from security, IMO #CaneloSaunders pic.twitter.com/4Uw2V18pyh

— Mike Coppinger (@MikeCoppinger) May 9, 2021
---