The legendary Filipino boxer

Manny Pacquiao

, after

losing by a unanimous decision

of the judges from the Cuban

Yordenis Ugas

, said that he does not yet know whether he will continue his boxing career.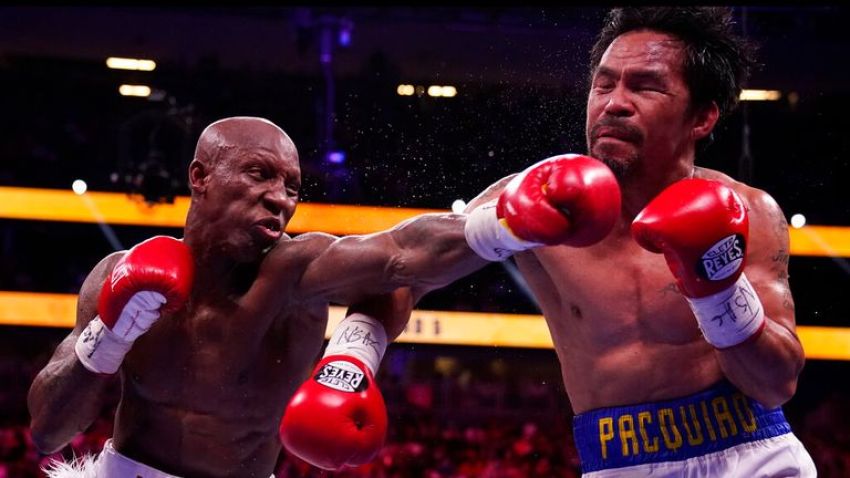 ---
"Perhaps in the future you will not see Manny Pacquiao fighting in the ring anymore. I don't know. Considering all these decades, I am happy with what I have achieved in boxing. I set a record and took boxing to the top. It is especially important that I glorified my country, the Filipino people.
For a fee or not, but deep down I want to fight. I want to continue fighting, but I also have to listen to my body. I need to take into account many factors, in particular my work in my country, in the Philippines.
There are many things that I need to do, and I also need to help people. I want to inspire everyone, especially Filipinos – both in the ring and outside it. This is my goal, " Manny Pacquiao said at a press conference after the fight with Ugas.
"I didn't perform 100 percent today," Manny says when asked how he assesses his level of performance in the ring. – The fact is that in the second and third rounds, my legs started to cramp. If not for this, I believe that I would have won the fight if I could move from side to side, counterattack him. As for the age factor in this fight, it played a big role. And cramps, too. I have absolutely no regrets about accepting this fight, I am a boxer and I have to fight with the best, this is my job.
At the moment, I have thoughts about retirement in my head, most likely. I'm not sure yet. If as a percentage, then 60 by 40. The fact is that in my heart I want to continue boxing, to enter the ring, but you need to take into account the fact that my body is no longer getting younger, I have been training it for many years. I also have a lot of work at home, in the Philippines. I must and want to help my people, I strive to be a real example for them both in the ring and outside it. This is my goal."