Former world champion in four weight categories

Mikey Garcia

gave a forecast for the upcoming fight between the WBC / IBF welterweight title holder

Errol Spence Jr

and the legendary Filipino

Manny Pacquiao

, which will take place on August 21 in Las Vegas.
"He's very impressive; he's had a great career," said Mikey Garcia about Pacquiao.
"When he fought Thurman a couple of years ago, I was doing the broadcasting, and I asked him, 'Manny, why would you choose a fight like Keith Thurman because he's young, hungry, undefeated, and strong, very dangerous? When you've done it all in the sport, why do you continue picking these fights?' And he said, 'Because I can, I can still do more.'
"That just shows you that he's the greatest for the reason. He's not afraid, and he's willing to keep challenging himself to the max. Challenging Errol Spence is probably the toughest fight for him, but he gladly accepts that challenge and accepts that fight.
"I think he's going to have a very good fight also. I think he's going to have a very good night.
"I feel that Spence beats him, but I still feel that Manny can do something in there and still surprise people. People think, 'He's too old, he's too old. Spence is just too big and too good,'" said Mikey.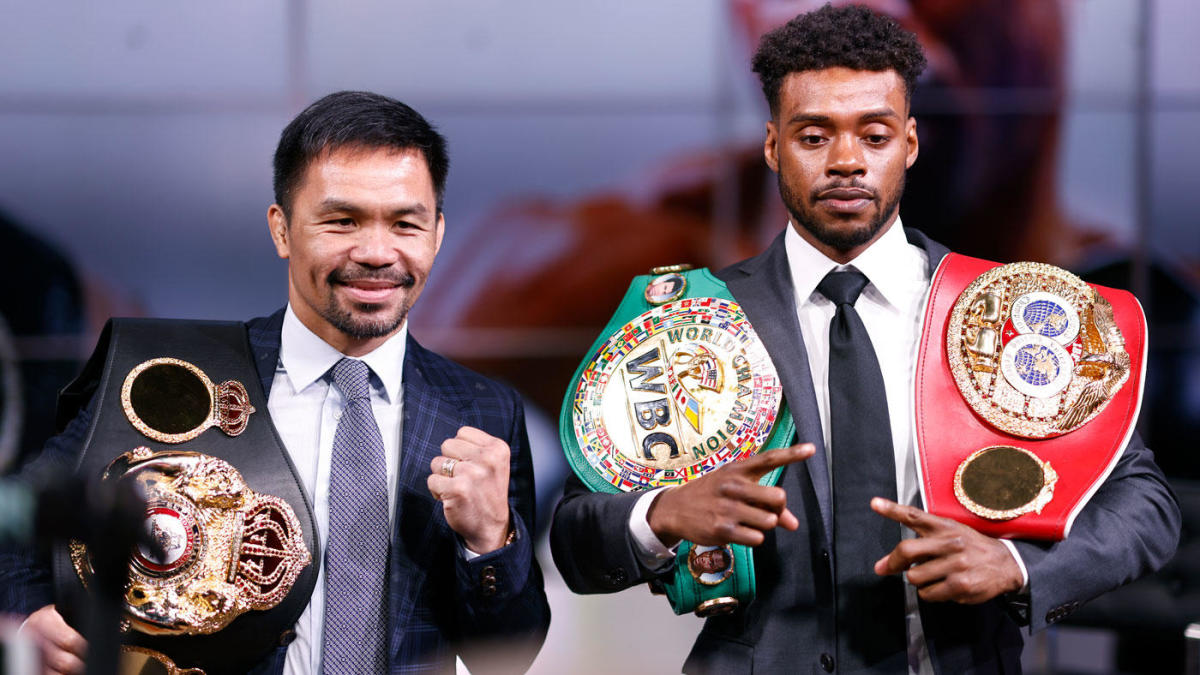 It probably won't make Pacquiao's boxing fans too happy learning that Mikey is siding with Spence, but he's telling it like it is.
Mikey, 5'6″, is a similar height as Pacquiao, and he couldn't do anything with Spence due to his size and powerful jab.
Pacquiao is quicker on his feet than Mikey, even at 42, so it's possible that he could get to Errol often enough to beat him.
One gets the sense that Pacquiao will need a knockout to win this fight because he will not be able to land often enough to win many rounds.
"I think that's kind of like the consensus. A little bit of everything," said Mikey on why he believes Spence will beat Pacquiao.
"The youth, the height, the reach, distance management, boxing IQ, and all of that will play into the fight. I think Spence will win a decision.
"It's not an easy fight either. It's going to be a close fight. He'll probably have scorecards of 115-112 or something like that or 114-113 even.
"It could be a close fight. I don't expect it to be a one-sided match-up like a lot of people here are claiming it to be and saying Spence is going to knock out Manny.
"I really don't think so. I think if there is a knockout, it's going to be Manny who ends up hurting Spence.
"People don't give Manny enough chance. Manny is fast and very strong. He's very strong; he's got power.
"That's why if there is a knockout, I probably bet on Manny getting the knockout vs. Spence getting the knockout. Spence wins by a decision by a short narrow match-up," Mikey Garcia said.
---