Charles Oliveira, Cyril Gan, and Kevin Holland rank higher in the UFC rankings.
Charles Oliveira, Cyril Gan and Kevin Holland, the fighters of the biggest mma-promotion, who last weekend were marked by outstanding performances at UFC 256 in Las Vegas, have significantly improved their position in the official ranking of the organization.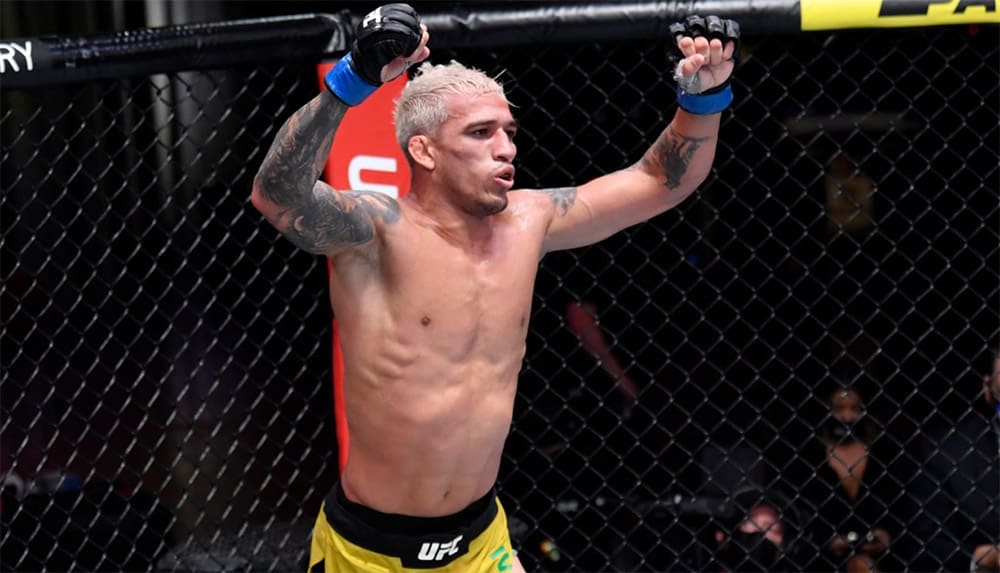 In particular, French heavyweight Cyril Gan, who knocked out former UFC champion Junior Dos Santos(video), moved up from the fourteenth line to the seventh. Brazilian lightweight Charles Oliveira, who beat Tony Ferguson (video) in a dominant style, has moved from seventh to third. And the American middleweight Kevin Holland, who closed the top 15 of the division, after an early victory over Jacare Souza(video) took the tenth place in the ranking.
Also note that the defeat in the duel with Oliveira cost Tony Ferguson a place in the list of the best UFC fighters, regardless of weight category. At the same time, reigning UFC light heavyweight champion Jan Blachowicz became a new member of the P4P UFC rankings.
In the ranking of the UFC lightweight division, "El Cucuy" lost only one position, dropping to the fourth line.
More news from the world of mma and boxing here. Latest news and videos. Click here
Subscribe our blog below and to our Facebook group UFC, MMA, Boxing, Football, NHL!!! Sports news!!!
Stay up to date with events and new news www.sportsandworld.com
More news