Former UFC two-weight champion Conor McGregor spoke about his sparring with promising Irish boxer Dylan Moran, whom he invited to his training camp to prepare for the fight with Dustin Poirier.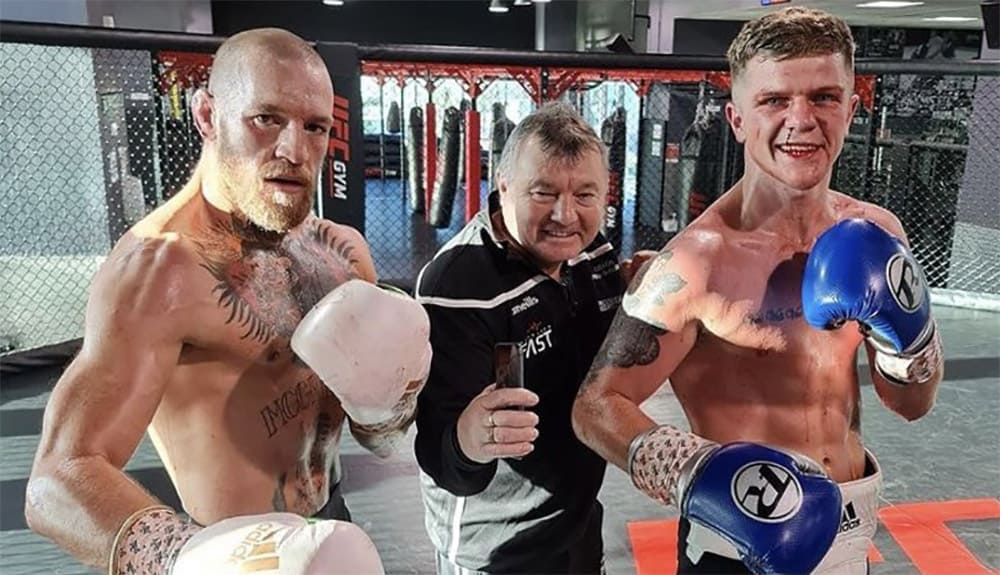 How was the sparring champ?

— Kevin Gilbert (@thekhijax) January 9, 2021
---
"Very tough! I got a nice a shot that clipped the nose upward and made it bleed. The rounds were super close tho. Razor! Dylan is one of the better boxers I've ever shared the ring with. A phenomenally exciting Irish talent!" – McGregor replied to a fan wondering how the sparring went.
---
Note that 26-year-old Dylan Moran has sixteen professional fights, fifteen of which he won.
As for the duel between Conor McGregor and Dustin Poirier, it will lead UFC 257 in Abu Dhabi on January 23.
---
Don't miss the interesting article: Conor McGregor stated that he would destroy previous versions of himself now.
More news from the world of mma and boxing here. Latest news and videos. Click here
Subscribe our blog below and to our Facebook group UFC, MMA, Boxing, Football, NHL!!! Sports news!!!
Stay up to date with events and new news www.sportsandworld.com
More news: