Jan Blachowicz shared his thoughts on the fight with Glover Teixeira. And also about the heavyweight division.
Disclosure: This post contains affiliate links. If you buy or sign-up through one of those links, you won't pay a penny more but we'll get a small commission that helps me in running this blog. Read the Disclosure page.
Reigning UFC light heavyweight champion Jan Blachowicz discussed the upcoming bout against Brazilian Glover Teixeira, who will try to win the promotion title for the second time.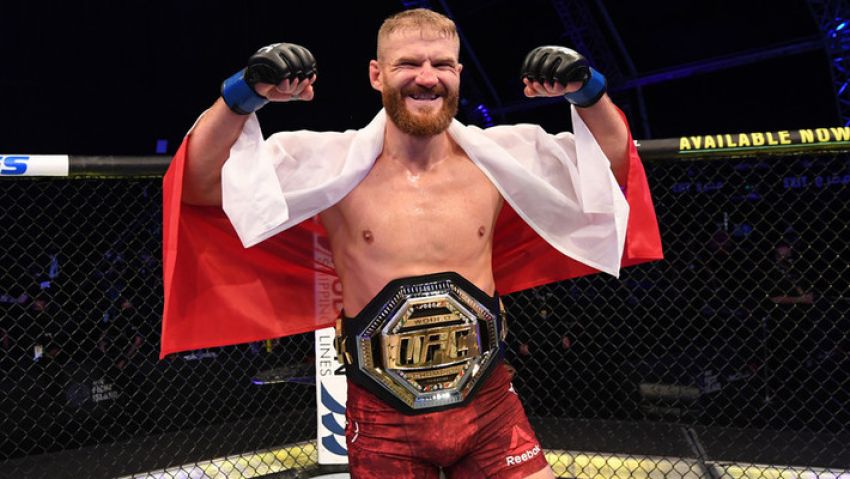 ---
"He has good boxing but he uses it to get close to you and takes you down. In this fight, I will be the guy who wants to fight standing and he will try and take me down," Jan Blachowicz said on Just Scrap Radio on BJPENN.com. "My jiu-jitsu is good, even better than what he has so if he tries to take me down it is not going to be easy to submit me. He will have to be careful, maybe I try and take him down. In every part of the game, I am better."
"At this moment, after half a year I will come back to the Octagon," Blachowicz said. "You know, maybe after two weeks when I stop celebrating, maybe I will want to come earlier."
If Jan Blachowicz wins over Teixeira, then after one or two fights the Pole can move to the heavy division.
"Two maybe three more title defenses. We will see," Blachowicz concluded. "Maybe the UFC gives me a good offer, maybe it is earlier. If there was going to be an opportunity to get an immediate title shot, it would be the best for me. But, I would work my way up but this is in the future."
Jan Blachowicz defeated middleweight champion Israel Adesanya. Thus, inflicting his first defeat in MMA.