Jan Blachowicz spoke out about his move to heavyweight
UFC Light Heavyweight Champion Jan Blachowicz, who is gearing up for his debut title defense against middleweight champion Israel Adesanya, has said he plans to move to heavyweight in the future. However, the Polish fighter stressed that this will definitely not happen in the near future.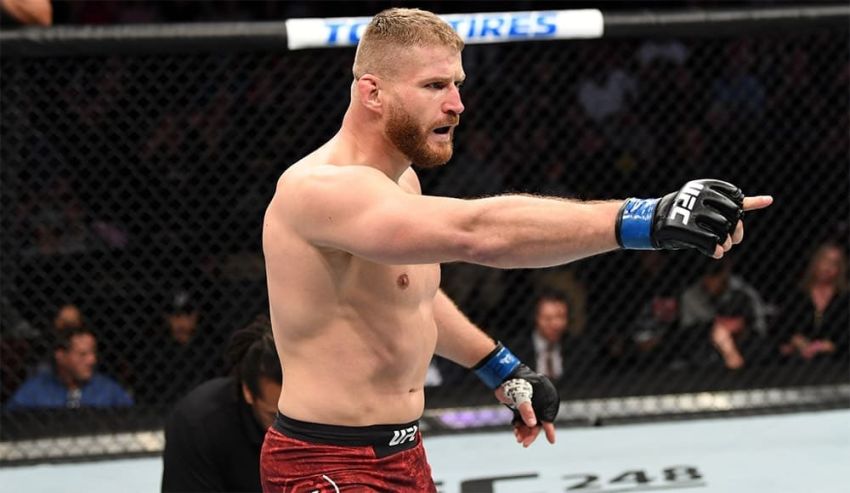 "I'm thinking about going to the heavyweight division, but in the future, not now. I'm probably going to fight in the light heavyweight division for two more years and then maybe move to the heavyweight division. Yes, something like that. But two years I will definitely spend at light heavyweight.
This is my natural weight class. As I get older, it is harder for me to put on weight. In the future, I will definitely move to the heavyweight division, "Jan Blachowicz said in an interview with Full Mount MMA YouTube.
---
Jan Blachowicz also admitted that at the moment he is not thinking about a possible fight with Jon Jones.
---
"Now I stopped thinking about Jon Jones. At the moment I am thinking about my weight class and the fight with Israel Adesanya. I forgot about Jones, he is not my problem anymore. Now he has become a problem for heavyweights.
When I get up to heavy weight and if he's still there, then we can talk about him again. I don't care what Jones does, whether he fights or not. This is not my problem, "said Jan Blachowicz.