Nigerian UFC welterweight champion Kamaru Usman believes that Irishman Conor McGregor is no longer a world-class fighter, but is holding on to the top because of his long tongue.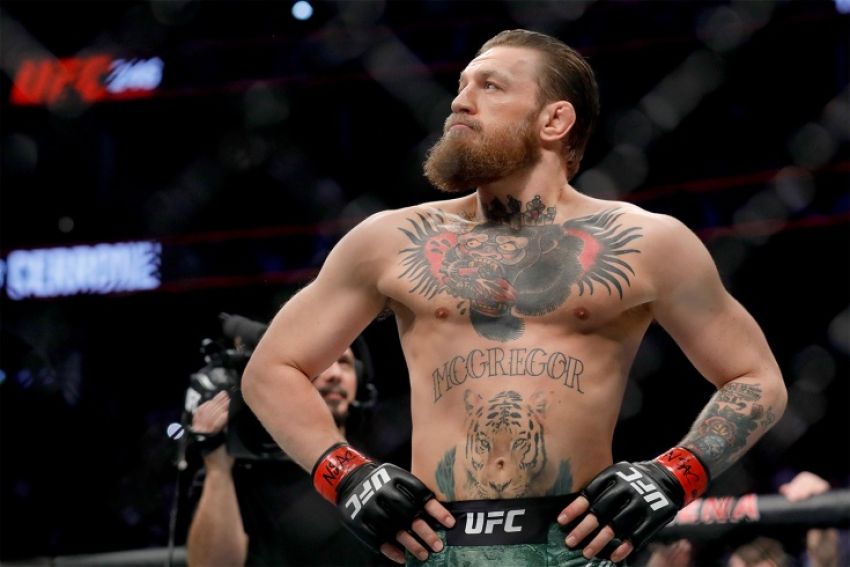 The Irish former featherweight and lightweight champ returns to the Octagon in July looking to settle his trilogy with Dustin Poirier, after "The Diamond" handed him his first knockout loss in the UFC in January.
The No 5-ranked McGregor is likely to get a title shot against new champ Charles Oliveira with a victory at UFC 264 on July 10, but he has just one win at 155 pounds in four and a half years – when he took the title from Eddie Alvarez in November 2016.
"Loud mouth. Just a loud mouth – he does more talking now than he does fighting, "Kamaru Usman said of" The Notorious "in an interview on Ahora O Nunca ESPN. "Conor McGregor, if he wants to fight me, he knows where to find me, he can call me and we can make that fight happen.
"He's a guy that can compete but he's not the champion Conor McGregor, he's not the double champion. He's not that guy any more, he's just a guy that's in the UFC.
"If he wasn't Conor McGregor, if he hadn't done the things he's done, he would just be a regular guy. Probably the level of respect he gets now, he's a regular fighter with a lot of money, a lot of hype and recognition.
"But the old Conor, the hungry Conor, that was the fighter that fighters respected. Now, not that we don't respect him at all, he's still a UFC fighter but he's just a regular fighter.