Petr Yan is outraged over the decision to invalidate the fight between Eryk Anders and Darren Stewart, stopped after a prohibited knee blow
Disclosure: This post contains affiliate links. If you buy or sign-up through one of those links, you won't pay a penny more but we'll get a small commission that helps me in running this blog. Read the Disclosure page.
Former UFC bantamweight champion Petr Yan was left in disbelief over the outcome of the fight between Eryk Anders and Darren Steward at UFC Fight Night 187.
The fight was stopped in the first round when Anders kicked the opponent in the head with a knee, which the referee considered illegal. As a result, the fight was declared invalid. Petr Yan reacted emotionally to this decision, because last week he was disqualified in a similar situation during the fight against Aljamain Sterling.
"This fight also took place in Las Vegas. The commission serves the same. Why do you make different decisions ?! My opponent did not even touch his hands! And disqualification, forfeiture of the title. And then a failed fight," wrote Petr Yan in his Instagram story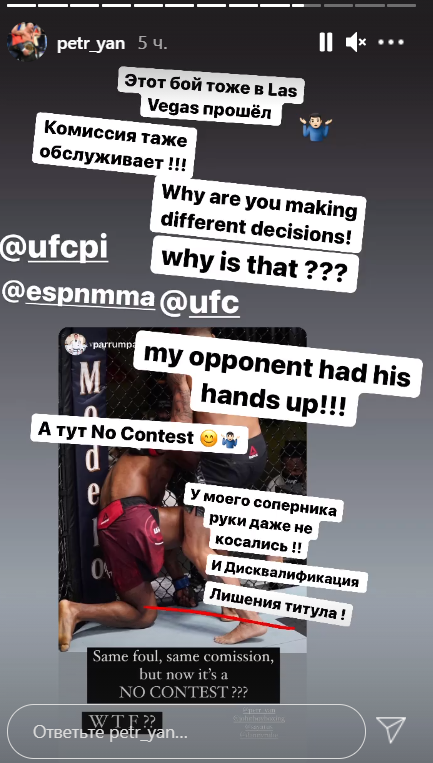 Earlier, the Russian mixed martial arts fighter Petr Yan commented on the act of the UFC bantamweight champion American Aljamain Streling, when he threw out the belt after their fight, and then took pictures with him.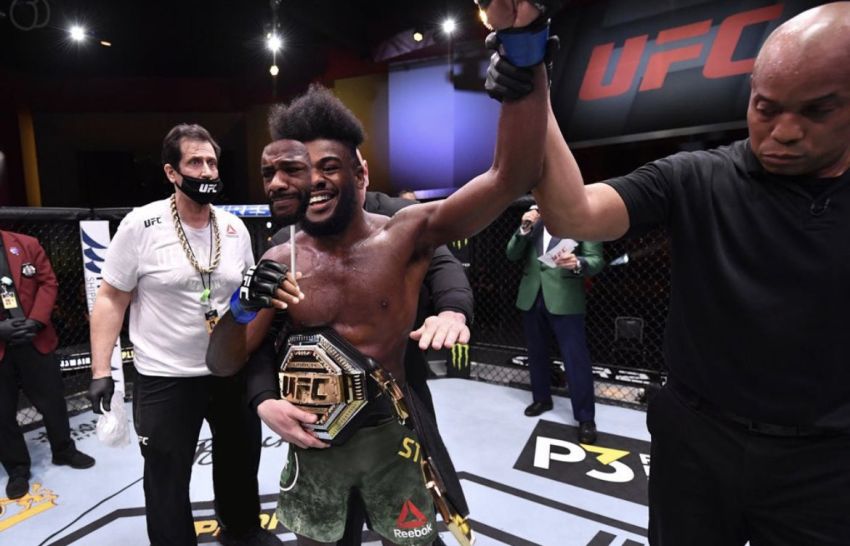 "Before the fight Sterling talked a lot, called me the paper champion. But now we see who the real paper champion is. In such a situation, I would not even touch my belt.
I feel that he is not real, but a fake person. In public, he does one thing, in our situation he throws out the belt. Then he wears it with his friends, takes pictures and all that. Sterling is just playing to the audience, he is fake, "said Petr Yan.