Former UFC Bantamweight Champion T.J. Dillashaw may officially return to the Octagon after serving a two-year suspension from the United States Anti-Doping Agency (USADA).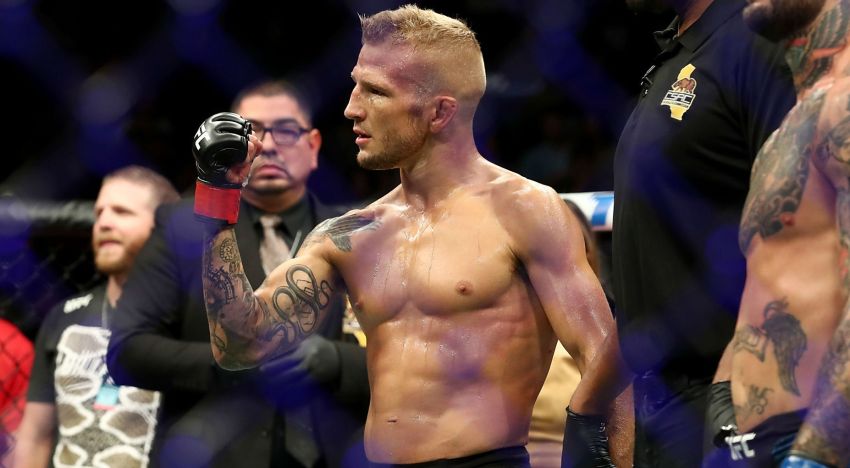 ---
Recall that Dillashaw was suspended in January 2019 after being defeated by TKO to flyweight champion Henry Cejudo, when traces of a prohibited substance called erythropoietin (EPO) were found in his analyzes, which improves the delivery of oxygen to muscles, thereby increasing the athlete's endurance.
---
"This suspension has been somewhat of a blessing," TJ Dillashaw told theScore in 2019. "Obviously it's a real shitty situation. [But] you've got to turn a negative into a positive as best you can. I've really got to focus on my business side of things. I have a cold press juice company that I'm opening here in Yorba Linda. I'm actually becoming the area developer for all of Southern California, which is a real big deal. We plan on opening 63 stores in Southern California. I have some other projects in the works where I'm a silent (partner) in.
"I've also got a one-and-a-half-year-old son that I've got to spend a lot of time with," Dillashaw said. "That first year of his life, I didn't get to put in as much time as I wanted to because I was so busy worrying about the next fight So it's been a good distraction for me."
---
Note that earlier, the head of the UFC, Dana White, hinted that Dillashaw may already in his first fight challenge the promotion title, which is now owned by Russian Petr Yan. At the same time, some of the 135-pound division fighters, such as Rob Font or Jose Aldo, have repeatedly expressed their desire to share the octagon with T.J. Dillashaw