The rarest finish with a slam. The fighter effectively escaped the strangler. Video
Nursultan Ruziboev did not philosophize and decided to play for high stakes. His debut in Brave CF will be remembered by everyone.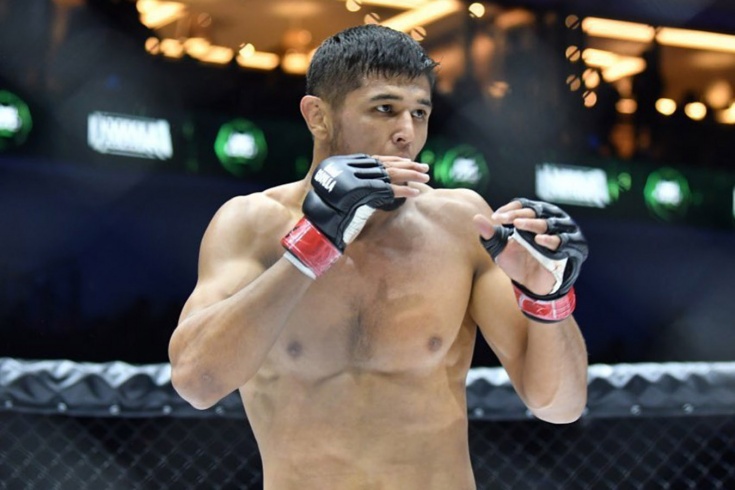 On March 11, the Brave CF 47 Asian Domination tournament was held in the Bahrain city of Arad. In the main fight of the evening, Kyrgyz Abdisalam Kubanychbek won another early victory, finishing Filipino Rolando Dy. However, the fight between Ibrahim Mane and Nursultan Ruziboev attracted everyone's attention: the league debutant from Uzbekistan stopped his opponent with a powerful slam in the first round.
Video copyright owned by Brave CF. The video can be viewed on the bravemmaf page on Instagram.
The fighters exchanged several strikes in a standing position and after half a minute decided to continue the fight on the ground. Mane ended up at the bottom and tried to carry out various submissions, but he did not succeed. Ruziboev made the same attempts. At the end of the second minute of the fight, Mane took the mount, but the Uzbek fighter performed a sweep and ended up on top. The Frenchman was not taken aback and immediately went to the triangle.
Ruziboev did not philosophize – trying to open the lock and get out of it using some special techniques. He decided to play for high stakes, just got to his feet and slammed his opponent against the canvas with force. Slam turned out to be not only effective, but also effective: Manet immediately sprawled on the floor unconscious. Ruziboev managed to deliver one finishing blow before the referee announced the stoppage of the fight.
Slam finishes in MMA are not only spectacular and rare, but also very dangerous for the health of fighters. Fortunately, Ibrahim Mana managed to recover from the incident rather quickly. And Ruziboev will certainly become better known in the world of mixed martial arts: the video of his incredible victory is already being spread across various thematic publics.