WBC President: "Deontay Wilder deserves to come back and fight for the title one day"
Disclosure: This post contains affiliate links. If you buy or sign-up through one of those links, you won't pay a penny more but we'll get a small commission that helps me in running this blog. Read the Disclosure page.
World Boxing Council (WBC) President Mauricio Sulaiman said his organization continues to count on former heavyweight champion Deontay Wilder, who disappeared from the radar following an early rematch with Tyson Fury.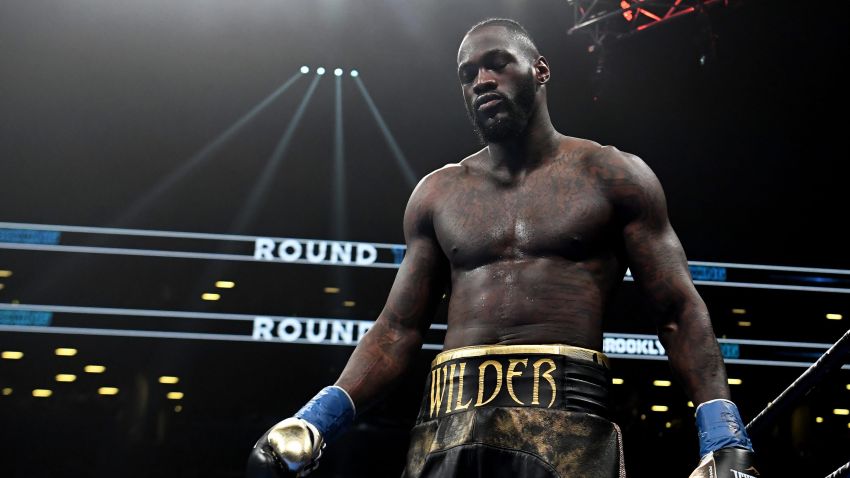 ---
"We didn't have any communication with Deontay Wilder. I tried several times to contact him on a personal level, but I didn't hear anything from Deontay. I just saw what was published on social networks. I don't really follow him, I only read what people send me.
It is in the clip. Wilder is of great interest, he has been a champion for five years. He has the highest knockout rate and is very powerful. He deserves to come back and fight for the title one day. We're just waiting to see what happens at the heavyweight division, " Mauricio Sulaiman told Boxing Social on YouTube.
Earlier, the President of the World Boxing Council (WBC) Mauricio Sulaiman assured that the organization will not interfere with the fight between its heavyweight champion Tyson Fury and Anthony Joshua.
---
"Of course, the pandemic is a problem, but we made it clear that we will do our best for big fights. Whether it's the Fury vs. Joshua duel or the Fury vs. Wilder trilogy, we will provide Tyson and his team with support and flexibility. the fight that the boxing world is waiting for.
We correspond, maintain communication. I don't want to portray us as protagonists. The main thing here is big fights. Let's wait. Let's do our best without creating obstacles. Let's let them go into the ring.
The world has been waiting for this for many years. They constantly express a desire to fight. It's easy for me to say, "I will take action." But we are acting in such a way as to arrange a fight that everyone wants to see, "- said Mauricio Sulaiman in an interview with Boxing Social YouTube channel.