There are fights that remain in history, there are fighters who remain in history.
Arturo Gatti
Canadian professional boxer of Italian origin, who competed in the 2nd featherweight, lightweight, 1st welterweight and welterweight categories. World champion in the 1st featherweight and 1st welterweight categories.
Full name : Arturo Gatti
Nickname : Thunder
Citizenship : Canada
Date of birth : April 15, 1972
Place of birth : Cassino, Lazio, Italy
Date of death : July 11, 2009 (37 years old)
Place of death : Porto de Galinhas, Pernambuco, Brazil
Accommodation : in Jersey City, New Jersey, USA
Welterweight category : 147 pounds (up to 66.67 kg)
Stand-up : Right-handed
Height : 171 cm
Arm span : 178 cm
Style : Boxer-puncher
Professional career :
First fight : June 10, 1991
Last fight : July 14, 2007
Number of fights : 49
Number of wins : 40
Wins by knockout : 31
Defeats : 9
Micky Ward
Professional boxer and former WBU world champion from Lowell, Massachusetts. He is also widely known as the main character of the 2010 feature film "The Fighter", based on his career, as a character on the album song "The Warrior's Code" by the band "Dropkick Murphys", and for his trilogy of fights with Arturo Gatti, caught in the sports simulator Fight Night Round 3.Also, the 1st Gatti-Ward fight is marked by many authoritative publications as one of the best in the history of professional boxing, thanks to which Mickey Ward became world famous.
Full name George : Michael Ward, Jr.
Nickname : Irish
Citizenship : USA
Date of birth : October 4, 1965 (55 years old)
Place of birth : Lowell (Massachusetts, USA)
Welterweight category : 147 pounds (up to 66.678 kg)
Stand-up : Right-handed
Height : 173 cm
Professional career
First fight : June 13, 1985
Last fight : June 7, 2003
Number of fights : 51
Number of wins : 38
Wins by knockout : 27
Defeats : 13
Draws : 0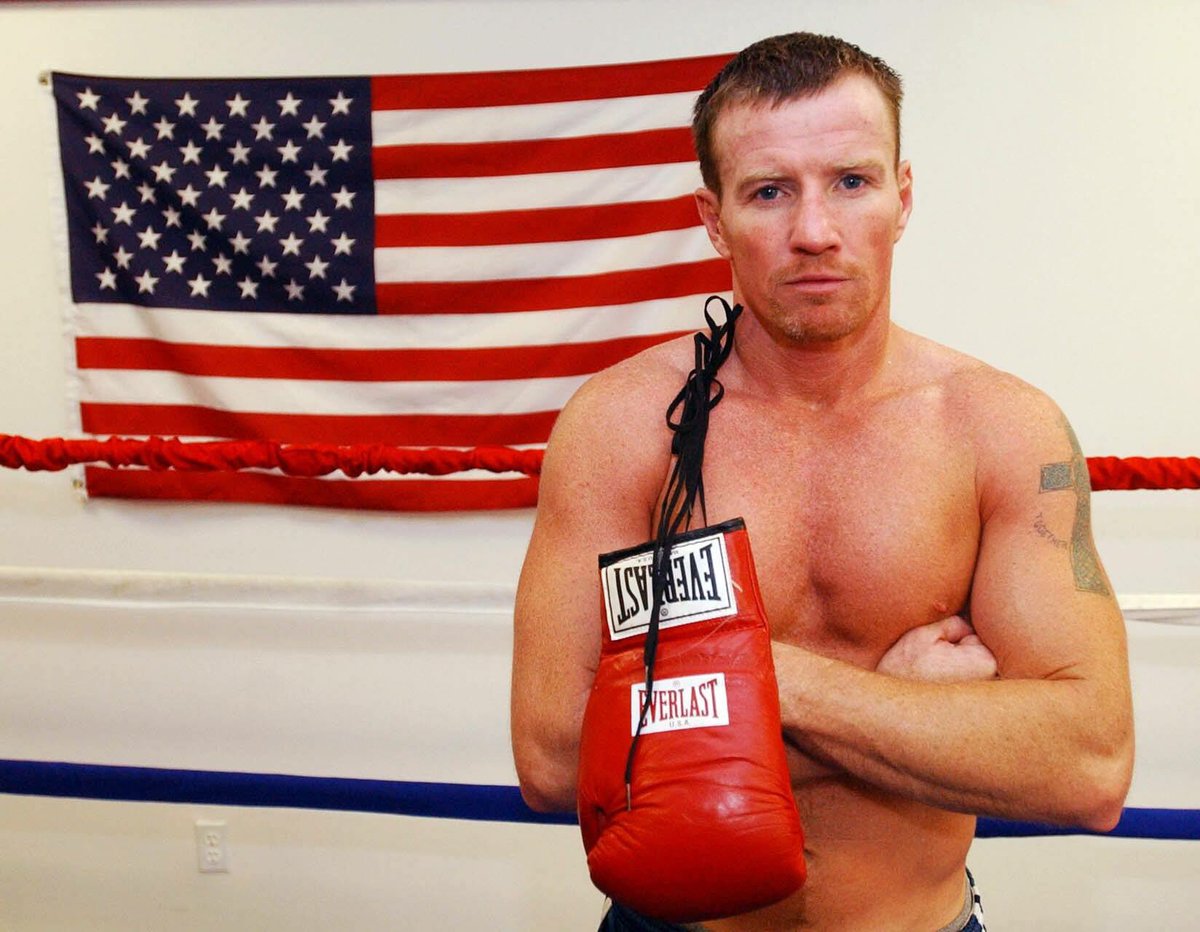 ---
The first fight on May 18, 2002, Arturo Gatti came out against Micky Ward. Full Fight
---
Second battle November 23, 2002. Full Fight
---
June 7, 2003 in New Jersey (USA), the third fight took place, the famous trilogy of world boxing. Full Fight
---