UFC middleweight champion Israel Adesanya criticized the desire of Tyron Woodley immediately after losing by a split decision in a boxing match with Jake Paul to achieve a rematch with a popular video blogger. According to Adesanya, instead, the ex – UFC fighter should enter the ring with Logan Paul, the older brother of his abuser.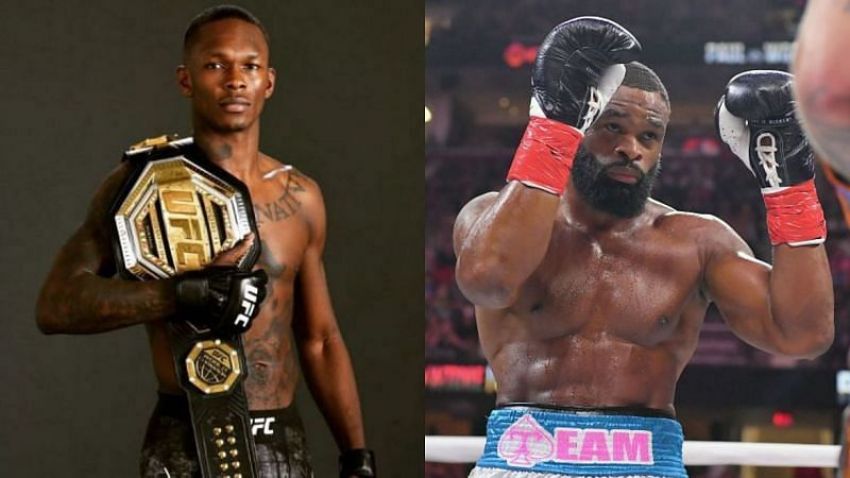 The UFC middleweight champion recently posted a video on his YouTube channel, expressing his honest opinion about Sunday's Showtime event. Adesanya said:
"The whole thing at the end – him trying to secure the fight straight away again – it's like, nobody wants to see that. This is not the f***ing crème de la crème of boxing. We don't need to see that again."
Israel Adesanya was referring to Tyron Woodley's insistence on returning to work with Paul, despite the fact that his performance was largely unimpressed, which caused him to lose a split decision. Instead of a rematch ,"The Last Stylebender" put forward a proposal for Woodley's next fight.
"Fight Logan," Adesanya said. "Let f***ing Tyron fight Logan next."
According to the reigning UFC middleweight king, Paul's dedication to his boxing career made the greatest impression on him. Israel Adesanya said:
"Like I said, I've talked not too much to Logan about fighting or anything. But I talked to Jake and from our conversation, that's one thing I definitely took away was that he's actually serious. He's crazy about this and he wants to do it."
Recall that Adesanya also commented on the victory of Jake Paul over Woodley.