Ciryl Gane's coach: "The plan for the fight with Volkov is completely ready"
Ciryl Gane's coach, Fernando Lopez, shared his opinion on the upcoming fight between his ward and Alexander Volkov, who will lead the UFC Fight Night 190 tournament in Las Vegas on June 26.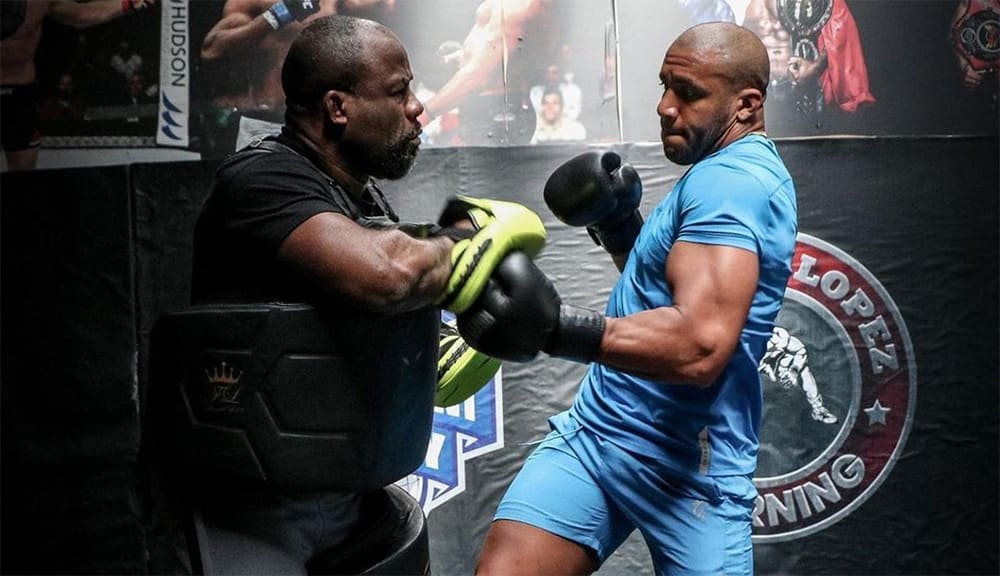 ---
"After the defeat in the duel with Lewis, Volkov looks more confident," the French specialist said in an interview with the Ushatayka channel. "He did a great job with his team, gained weight – he looks just huge with these muscles. He is a very smart, thinking fighter. He puts opponents in a position where they are forced to miss his punches. I'm sure he won't repeat that mistake with Lewis again. "
"He looks impressive on the ground as well. Surviving on land with Werdum requires a lot of talent. And given his height, Volkov is very difficult to control on the ground. In the fight with Curtis Blaydes, I was impressed by his cardio. Honestly, I have never seen such cardio in any of the heavyweights. After being transferred fourteen times, he himself transfers the opponent in the fifth round and wins him. And he won the fourth round. If he had had a little more time, he would have won the fight – I have no doubt about that. "
The fact that Volkov works in a classic manner is considered by Lopez to be another strength of the Russian heavyweight.
"Volkov is a more fundamental fighter, he does not demonstrate any bright various techniques, and works according to the classical school of kickboxing and karate, but at the level of the UFC top 5, you need to be fundamental, because otherwise you will simply be killed."
According to Lopez, when making a plan for the fight, he studied not only Volkov's fights, but also his interviews.
"The plan for the fight with Volkov is already fully prepared. We work very hard, we have two sparring partners from Glory, both two meters tall. I spent a week looking at all of Volkov's fights, starting with M-1, Bellator and so on. After watching the fights, I studied him from a mental point of view – I watched his interview, what and how he says. I cannot tell you everything, but I drew conclusions for myself "
---