Dana White: "I have a little confidence that I will persuade Khabib to return"
The president of the biggest mma promotion, Dana White, remains confident that he will be able to persuade the reigning UFC lightweight champion, Khabib Nurmagomedov, to return to the octagon for a thirtieth victory.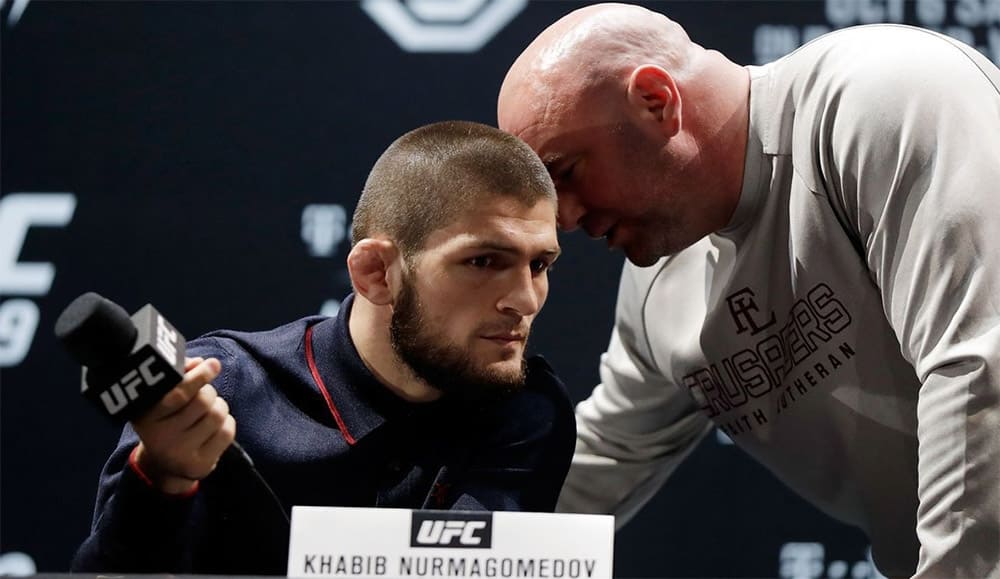 "I think the father's desire for him to do 30-0 is in his subconscious, and he wants to do it because his father wanted it," the head of the organization said in an interview with BT Sport. "But we'll see. We are going to meet with him next month and talk. Perhaps he won't want to fight anymore, I don't know the answer to this question, but I have a little confidence that I can persuade him. "
White has reiterated that he is not going to play the interim championship belt in the upcoming fight between Conor McGregor and Dustin Poirier, who will lead UFC 257 in Abu Dhabi on January 23.
"So far, no interim title – I will find out everything next month. Conor and Poirier will fight, and I'll just find out if Khabib will fight, and if so, when exactly. Everything is going well in time "
More news from the world of mma and boxing here. Latest news and videos. Click here
Subscribe our blog below and to our Facebook group UFC, MMA, Boxing, Football, NHL!!! Sports news!!!
Stay up to date with events and new news www.sportsandworld.com
 More news