UFC President Dana White has repeatedly stated that he wants to persuade UFC lightweight champion Russian Khabib Nurmagomedov not to end his career.
White and Nurmagomedov are to meet in Abu Dhabi in the near future, and the head of the organization does not hide that he will make another attempt.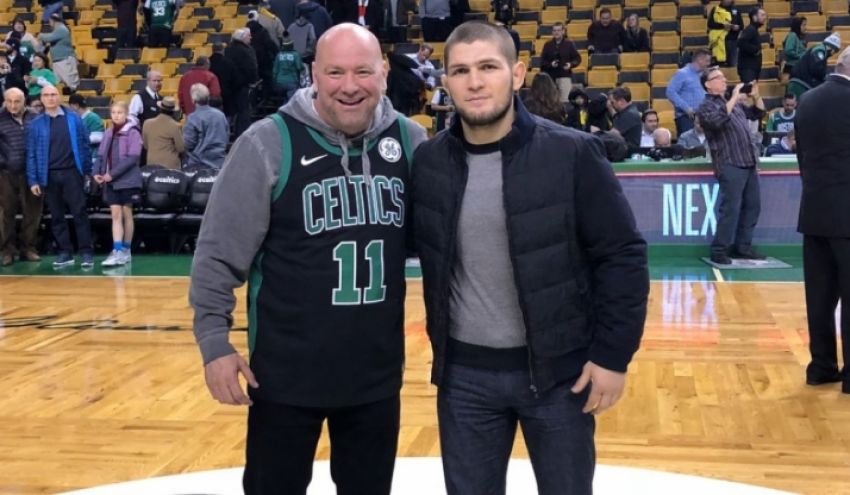 ---
"Obviously I will face him because he will have to fight again. Khabib is a great fighter, look what he did with Gaethje in the last fight and with everyone else before.
When we talk about money, this cannot be a weighty argument, because Khabib has a lot of them. This guy will never have to work again. In addition, he has the opportunity to do something in order to earn money.
Yet he occupies a unique position as a fighter. That is why I think he should fight again. I will press hard on Khabib so that he will have another fight, "said Dana White.
---
Don't miss this news: Conor McGregor is confident that one minute will be enough for him to knock out Dustin Poirier
More news from the world of mma and boxing here. Latest news and videos. Click here
Subscribe our blog below and to our Facebook group UFC, MMA, Boxing, Football, NHL!!! Sports news!!!
Stay up to date with events and new news www.sportsandworld.com
More news: