Francis Ngannou remembered the first fight of Stipe Miocic and told about his mistakes.
Disclosure: This post contains affiliate links. If you buy or sign-up through one of those links, you won't pay a penny more but we'll get a small commission that helps me in running this blog. Read the Disclosure page.
French mixed martial arts fighter Francis Ngannou remembered his first fight with UFC heavyweight champion American Stipe Miocic. According to Francis, in that fight, he did not look like himself and made many mistakes, which were corrected in preparation for the rematch.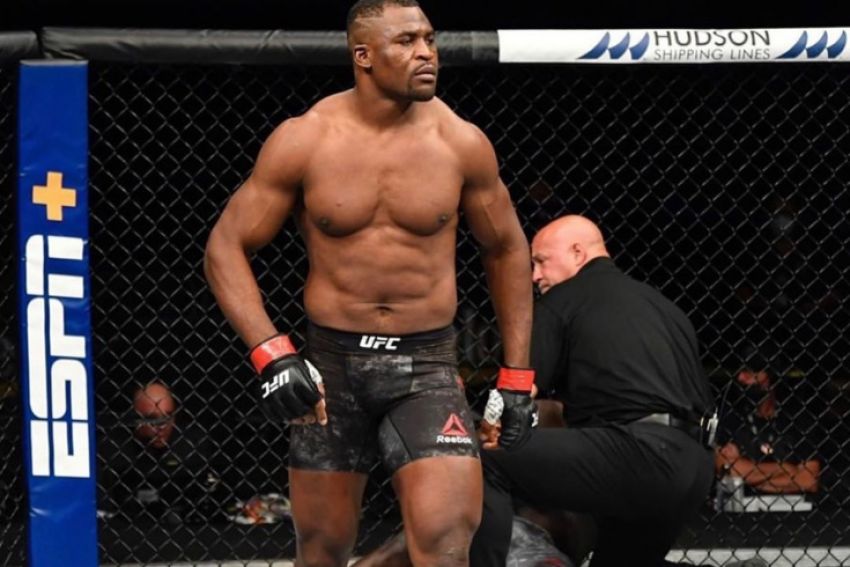 "Obviously, I'm not taking credit off Stipe, he was the better fighter that night, but when I look at that fight, I don't recognize myself," Francis Ngannou said during the UFC 260 pre-fight press conference. "Even the way that I'm fighting, the way that I'm rushing, that guy looked like me, but I don't recognize that style.
"Also, I did a lot of mistakes leading up to that fight. I wasn't even there myself. I didn't even have emotion in that fight. I don't know. I was just there, [a] lack of emotion. This time things will be different. I had enough time, me and my team we put everything right, and I think it's going to be right."
Stipe Miocic and Francis Ngannou will have a rematch on March 27th at UFC Apex in Las Vegas, Nevada, USA for the main event of UFC 260.