Kamaru Usman: "I'm the best fighter on the planet!» Interview
Having knocked out Jorge Masvidal at UFC 261 in Jacksonville, the current UFC welterweight champion, Kamaru Usman, expects to see himself on the first line of the rating of the best fighters of the organization, regardless of the weight category, next week.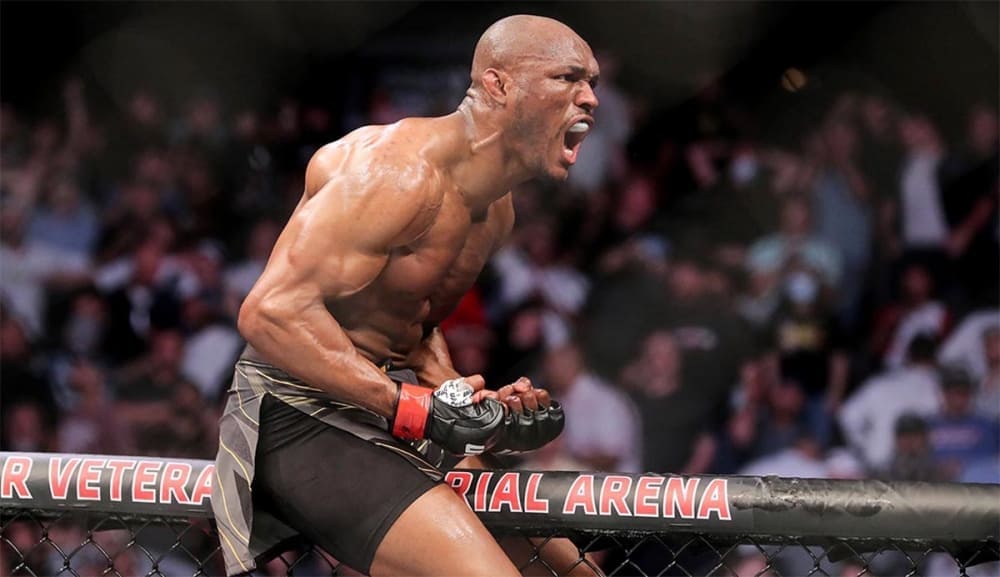 ---
"I set myself big goals, and on Monday I want to see myself at the top of the ranking of the best UFC fighters, regardless of weight," Kamaru Usman said at a press conference after the event. "At the moment I am the best fighter on the planet, and on Monday I want to see proof of that"
Also, the UFC champion answered the question of whether he is ready to go out for a rematch against Colby Covington in the next fight.
"I finished the last three opponents, I finished them all, so now I want to take a little vacation, and then I'll go back to the gym to get better, but these guys have to show me something, because at the moment I'm the champion, and I'm the most active fighter in the division. They can't just sit around and wait for me to answer their call. They have to show me something. But I've already told Dana White – I'll go up against anyone they put up against me, I won't say no. These guys have been avoiding me for years, but now I'm on top, and I'm not going to avoid anyone"
At the same time, the "Nigerian Nightmare" categorically excludes the possibility of a super-match with the current UFC middleweight champion, Israel Adesanya.
"As long as Israel is at this weight, I'm not going to claim his championship belt. He's my brother. I've said it before – I'd rather see two Nigerians with championship belts in the UFC than one with two belts"