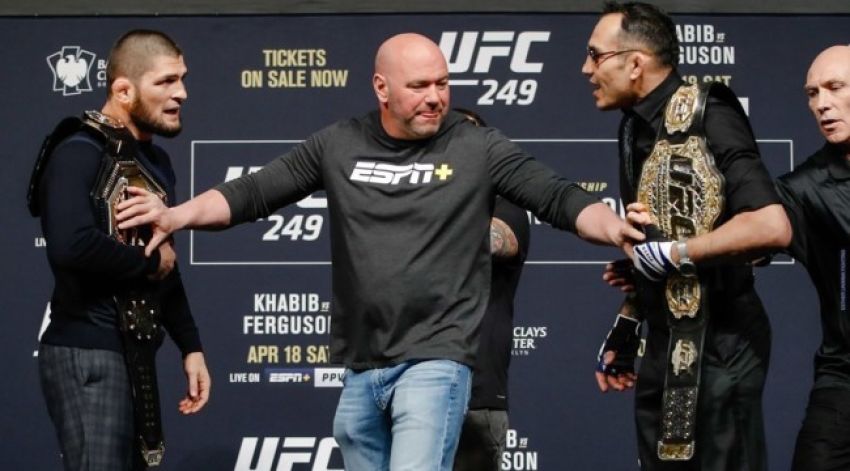 ---
"The question is to grow to a certain level. When I started my professional career, the guy I fought against was not a good fighter. You work your way up to that level and fight the best fighters when you get there. You don't have to fight strong opponents from the start.
Khabib moved to the UFC and continued to remain undefeated. I like Tony Ferguson, but there is no logic in his argument. Okay, Khabib didn't fight the strongest before joining the UFC. Yes, it's fair that Tony had that feeling. But in the UFC, Khabib remained unbeaten, he fought excellent opponents.
Khabib defeated Poirier, McGregor, Gaethje. There were many fighters that I can't remember now, but he beat them all. What he did before joining the UFC shouldn't even matter, " – Michael Bisping said on the Believe You Me podcast.
---
Also see this: Anthony Pettis talks about his role in the PFL promotion
More news from the world of mma and boxing here. Latest news and videos. Click here
Subscribe our blog below and to our Facebook group UFC, MMA, Boxing, Football, NHL!!! Sports news!!!
Stay up to date with events and new news www.sportsandworld.com
More news: