Football. Championship of England. Manchester United defeated Southampton 9-0. From the second minute, the "devils" played in the majority – the "saints" player was sent off for a rough foul against Scott McTominay. Despite the injury, the midfielder finished the match and even scored.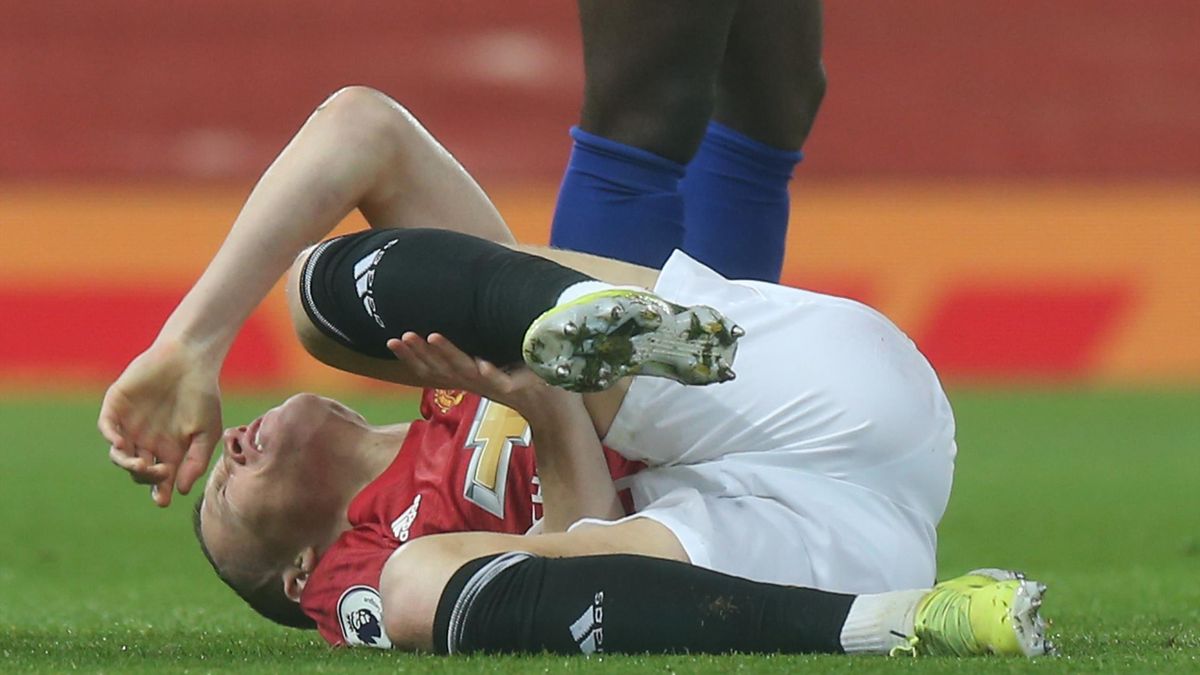 Manchester United beat Southampton and replayed their all-time Premier League win. The prologue to the infernal defeat was the episode in the second minute of the match, when the 19-year-old midfielder of the "Saints" Alexander Yankevits recklessly rushed into the selection and spiked first into the thigh and then into the knee of Scott McTominay.
February 3, 2021
Midfielder "Manchester United" immediately collapsed on the lawn, screaming in pain – on the field immediately called the club's medical staff. It was obvious to everyone around that this was not a simulation. Arbiter Mike Dean showed Yankevits a straight red card without hesitation – his debut in the Premier League in the starting lineup ended for the young midfielder with a removal at the 79th second of the match.
Just moments after the episode, Scott McTominay showed off the battle wounds he sustained from the brutal collision: three huge cuts on his left thigh and a huge bruise on his right knee.
February 3, 2021
However, McTominay had the courage to stay on the field and finish the match to the end. Scott even scored United's sixth goal in the 71st minute with a shot from outside the box.
Manchester United scored 44 points and caught up with Man City, but the leaders in the Citizens' table have two games left.
For the first time in 20 years, the Devils have scored 6 or more goals in two Premier League games in the same season.