The prize fund of the fight between Anthony Joshua and Tyson Fury has become known.
As expected, British heavyweight champions Anthony Joshua and Tyson Fury will receive record royalties for their superfight, which is tentatively forecast to take place this summer in the Middle East.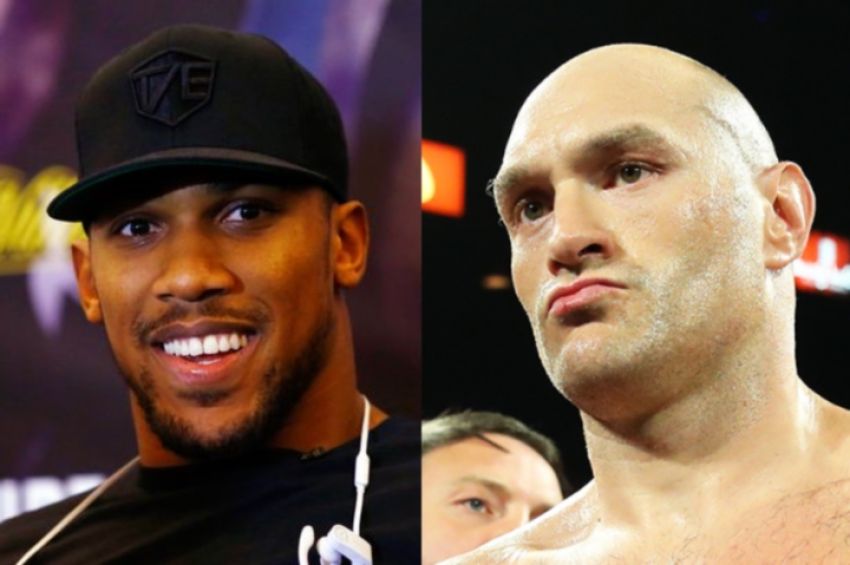 According to an ESPN.com report posted Saturday afternoon, the British heavyweights will split most of a site fee that'll exceed $ 150 million. The deal isn't finalized, but Fury and Joshua are expected to make approximately $ 75 million apiece for their highly anticipated showdown. Eddie Hearn, whose company promotes Joshua, told IFL TV on Friday that Fury and Joshua have agreed to the site deal. Hearn wouldn't discuss the date or the site of their fight, but Bob Arum, Fury's co-promoter, told BoxingScene.com on Monday that the biggest fight in British boxing history will take place in Jeddah, Saudi Arabia.
The dates under consideration are believed to be July 24, July 31 and August 7.
Recall that Joshua's previous record fee was about $ 60 million – this is how much he earned for a rematch with American Andy Ruiz Jr., which took place in December 2019 in Saudi Arabia.